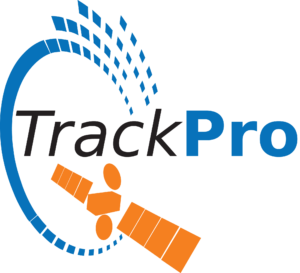 TrackPro is a complete, flexible and custumizable telemetry and geopositioning solution for vehicle and plants that support many networks and that is suitable for the management of fleets of any size. The system utilizes a dedicated device installed on the vehicle equipped with a GPS.
TrackPro provides and analyzes the routes according to the parameters defined by the user: real time position, routes, security, control of the load and temperature, fuel level, alarms, instant notice (via SMS or e-mail) in case of unexpected events like stops, abnormal movements, doors' opening, safety button, possibility to communicate in real time with the driver without additional costs. The standard version it manages the tracking of the route, kilometers made and the keeps records.
The service is delivered via a web access to the management system console and different credentials with different levels of access. The system can deliver reports and give possibility to extract aggregated and statistical data regarding the use of vehicles. The system is able to monitor the driving time, the stops, the crossing of boundaries (by the definition of "geozones" or areas of interest), the temperature, the opening/closing of doors, the load or unload of vehicles.